Talavera sinks are a Mexican style of pottery hand-painted and made from terracotta clay. The designs to accent color with Mexican Talavera sinks are usually in the form of a floral or animal motif. The colors used to paint Southern motifs are usually earthy, such as yellow, terracotta, green and blue. These stunning hues give the sink a natural feel. There are many different shapes of Talavera sinks available on the market today. The Mexican Talavera sinks were not always the same. The ceramic is durable so it can withstand more wear and tear from heavy use in the kitchen or bathroom.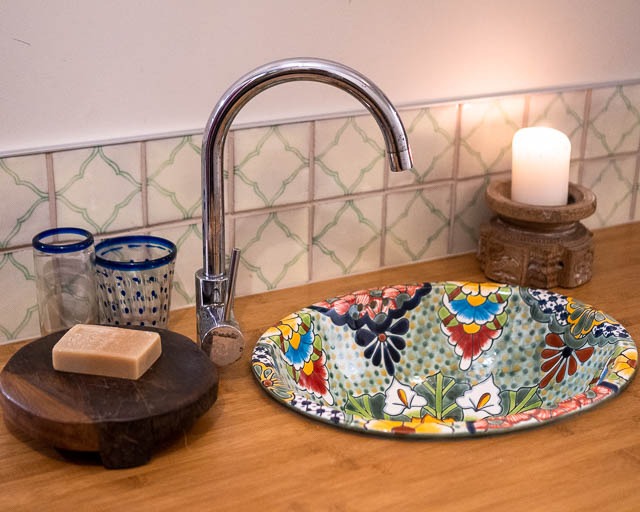 Mexican Talavera sinks made of ceramic has been hand-painted by skilled artisans who have perfected the art of painting the clay pots and dishes that have been used for centuries in Mexico. They come in various shapes and sizes, including oval, round, and rectangular sinks. They are also available in a variety of colors including green, blue, red, yellow, and black, but the most popular color is off-white or white and blue because it goes with any color scheme or decorating style that you might want to do in your home. This style has become very popular in recent years as people have found that it can be an excellent way to accent color with Mexican Talavera sinks which are used as more than just a kitchen sink, as they can be used in bathrooms, laundry rooms, or even outdoors to hold plants or flowers!
Mexico is known for its rich and diverse culture. The country has a history of making beautiful and unique ceramic sinks. One of the most popular styles is Mexican Talavera sinks. These sinks are made from a type of clay that comes from the area around Puebla, Mexico. The clay is shaped into a vessel and then painted in bright colors with designs that depict flowers, animals, or other symbols of life. They can be used as a vessel sink or as a wall-mounted sink. The design of the Mexican Talavera sinks is usually inspired by the colors and patterns of the Mesoamerican pottery tradition. It is very easy to create an outstanding, fun decor by matching the sink's design with Mexican Talavera tiles. First of all, both products use same colors and also many times similar designs hand-painted on the inner basin of the sinks and over a tile square.