Mexican Talavera tiles are not only beautiful and decorative but also highly durable, making them a great choice for flooring. Mexican terracotta floors have been popular for centuries, known for their warm tones and rustic appearance. Talavera floors take this traditional look to the next level, adding intricate patterns and bright colors for a stunning and unique finish. The beauty and durability of Talavera floors have been long known and appreciated so if you are planning on changing your interior or exterior floors, consider our outstanding products.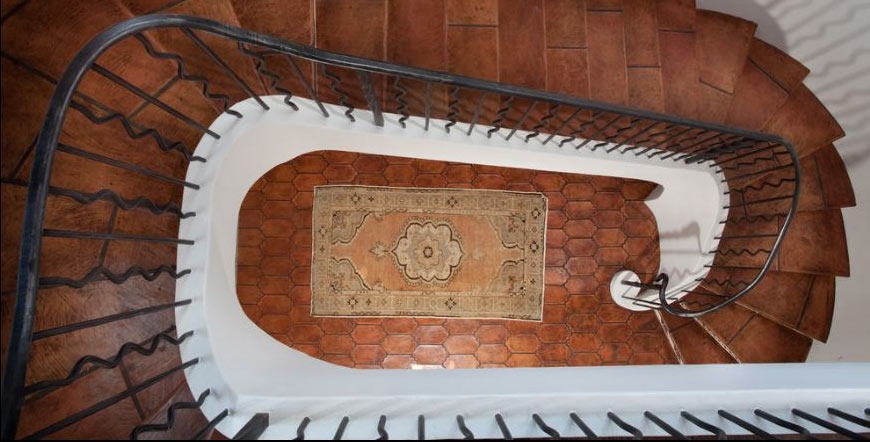 When it comes to decorating exteriors, Mexican Talavera tiles are a great choice for adding character and charm to outdoor spaces. From patios to pathways, terracotta floors add a natural and earthy touch to any garden or outdoor area. They also go very well with colorful Mexican patterns. Talavera floors take this to the next level, adding bright and bold colors and intricate patterns for a truly eye-catching finish. One great way to incorporate Talavera floors into your garden design is by creating a terracotta floor. This can be done by laying terracotta tiles in a pattern or mosaic design, creating a beautiful and functional surface for outdoor seating areas, patios, and more. Talavera tiles can also be used to create unique and decorative borders or accents, adding a touch of personality to any garden design. In addition to their aesthetic appeal, Talavera terracotta floors are also highly durable and long-lasting. Terracotta is a naturally hard-wearing material that can withstand heavy foot traffic and the elements. This makes it a great choice for outdoor areas that are exposed to the sun, wind, and rain.
When selecting Talavera tiles for flooring, it's important to consider the size and shape of the tiles, as well as the overall design aesthetic. Large tiles are a great choice for creating a clean and modern look, while smaller tiles can be used to create intricate and decorative patterns. Bold and colorful Talavera tiles are a great choice for adding a pop of personality and style to any space. Talavera terracota floors are a beautiful and durable option for decorating exteriors and creating a unique and eye-catching garden design. Whether you're creating a terracotta floor or incorporating outdoor Talavera tiles into your outdoor space in other ways, these tiles add a touch of Mexican style and warmth to any project. With their natural durability and resistance to the elements, Talavera floors are a practical and long-lasting choice for anyone looking to create a beautiful and functional outdoor area.