Mexican floor tiles are a beautiful and unique addition to any home. In this article, we will help you to find the perfect fit for your space. Mexican tiles are a traditional type of flooring that is found in many places in Colonial Mexican cities and villages. They are a mix of two popular styles of Mexican tile: terracotta and Talavera. Mixing Mexican terracotta tiles with Mexican Talavera tiles is a popular choice for homeowners who want to create a unique and diverse look for the flooring in different rooms of their home or business. The Mexican border tiles and Mexican trim tiles can be used to give the room a more traditional feel while the terracotta floor tiles provide contrast by being lighter in color than the other two types of tiles. Beautifully hand-crafted tiles might be one of the most popular ways of decorating floors around the globe, and it is of the most ancient.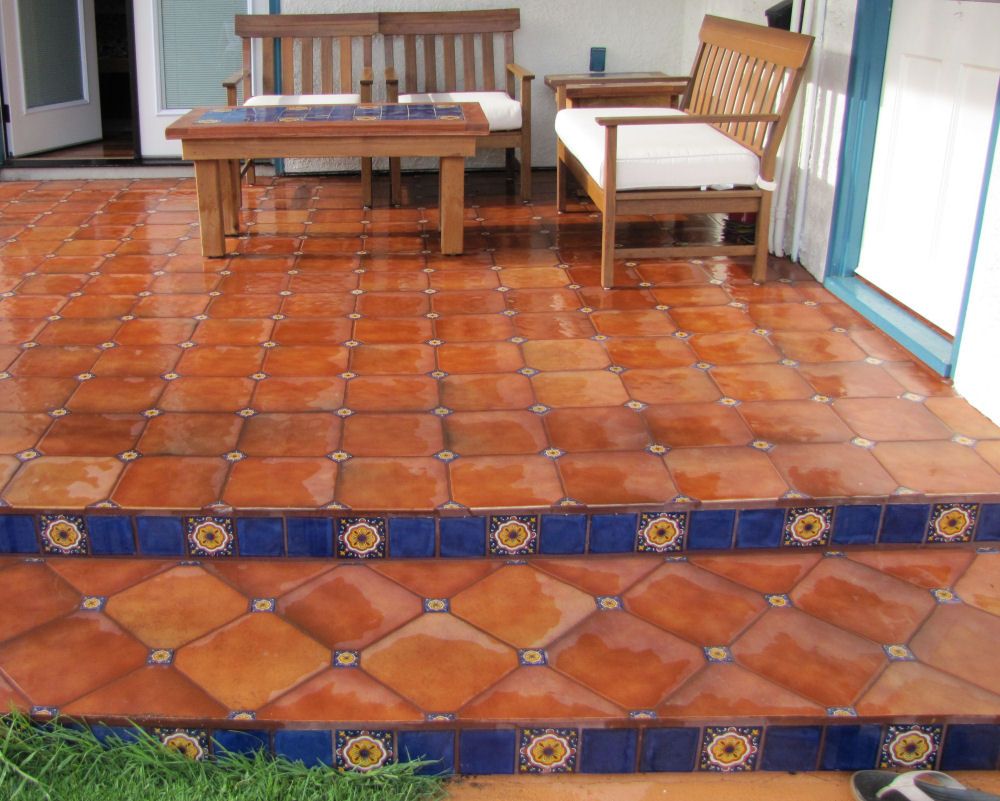 Tile floors were popular back in Roman Imperium, prized by the Moorish kings, and later introduced into royal interiors of modern Europe. In Mexican architecture, it is an essential part of most of the rustic residencies to include handmade, terracotta floor tiles from Mexico. Whether it is used for an elegant hallway or a high-traffic kitchen, tile flooring with a pattern directs the eye downward, offering visual delight to you and your guests. Mexican floor tiles have been around for centuries, and they are still very popular today. They can add an exotic touch to your décor. Being a solid color with a very natural look, red clay floor tiles match many sustainable materials such as metals, stone, wood, and marble. They will add a Hacienda character to a dining, living, or family room or a kitchen and bathroom. In Mexico, you can find them in pretty much all private residencies, colonial squares, churches, and colonial-style hotels. Mexican trim tiles are used to finish off any Mexican-themed room and provide that final touch of authenticity. Mexican border tiles are used to create borders around the perimeter of rooms or on the floor. They provide an elegant touch to any room or hallway. You can also use them as walls decorative borders or as kitchen backsplashes.
Terracotta is a clay-based tile that comes in many shades including red, yellow, pink, brown, black, and gray. Talavera is made from a white clay and is often painted with intricate designs or patterns. Mixing these two tile styles you can create an eclectic look that will make any room feel like it was designed by a local artist in Mexico City. You could say that Mexican floor tiles are offering homeowners an empty canvas, and the final look of the painting will depend on all the elements used over them. In that case, hand-painted Talavera sink or Talavera mix design could help you to achieve a stunning Mexican ambience.