Are you looking for an eye-catching and unique way to add some flair to your home decor? Look no further than Mexican mixed tile designs! Mexican Talavera tiles have been around for centuries, and they continue to captivate us with their vibrant colors and intricate patterns. These designs are often used in traditional Mexican architecture, but they are also becoming more and more popular in modern homes around the world.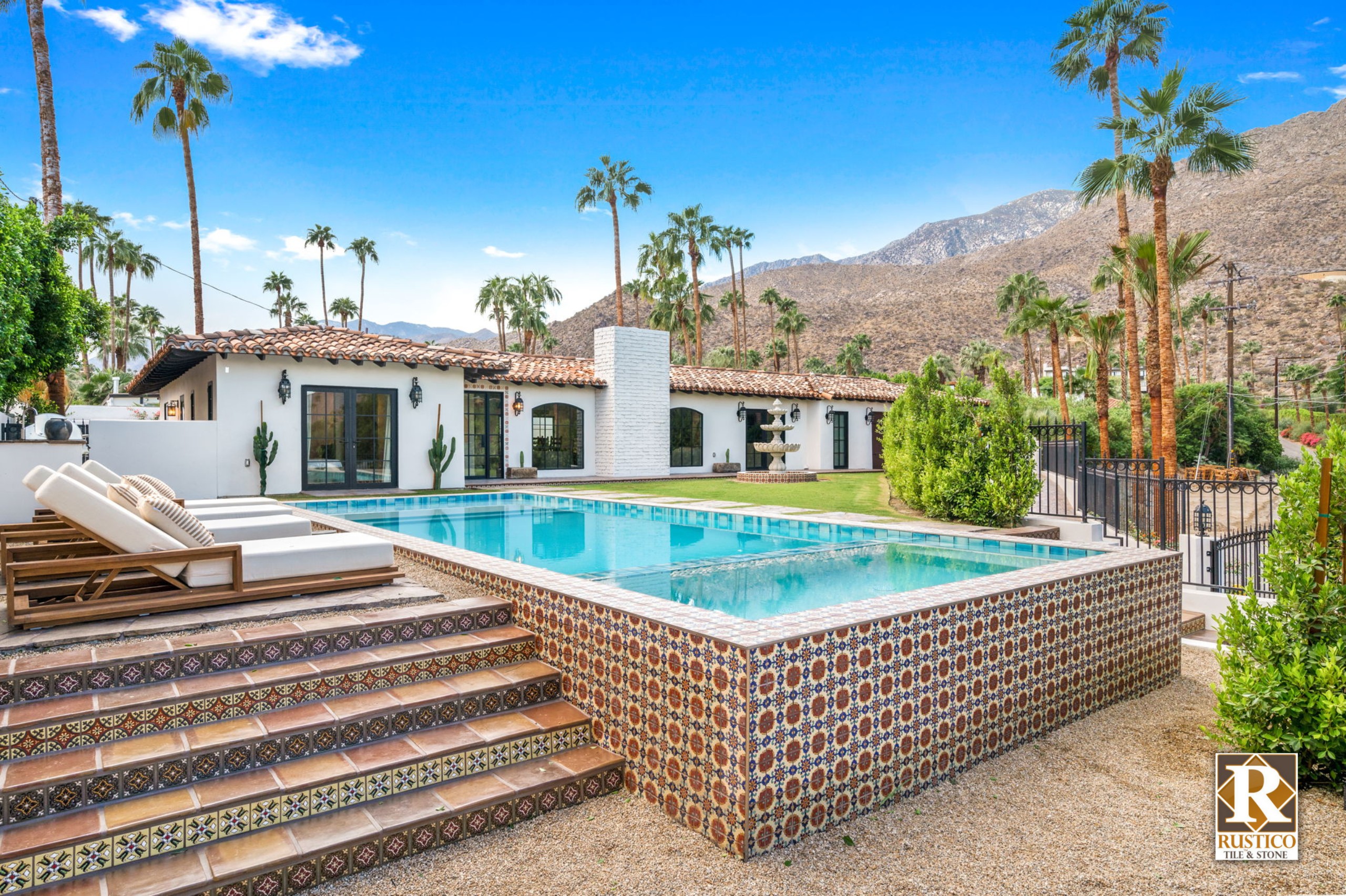 Mexican mixed tile designs can complement a variety of decor styles, but they are particularly well-suited for a range of varicoloured and eclectic design styles. For instance, they can add a playful and bohemian touch to a space. Pairing these tiles with colorful textiles, woven wall hangings, and natural materials like rattan and wood can create a fun and eclectic bohemian look. Mexican tile designs can also work well in Mediterranean-inspired spaces. Pairing them with warm earthy tones, rustic wooden furniture, and wrought iron accents can create a cozy and inviting Mediterranean vibe. Finally, Mexican mixed tile can be a great fit for Southwestern-inspired spaces. Pairing them with rustic wooden furniture, woven textiles, and earthy tones can create a cozy and inviting Southwestern vibe.
The beauty of Mexican mixed tile lies in their versatility. They can be used in a variety of settings, from a small accent piece in a bathroom to a large focal point in a kitchen or living room. These tiles come in an array of shapes and sizes, so you can mix and match to create a truly unique design that reflects your personal style. One of the most appealing aspects of mixed tile designs is their ability to bring a sense of warmth and personality to a room. Whether you prefer bold, bright colors or more subtle shades, there is a tile design to suit your taste. These tiles can add a pop of color to a neutral space or bring a cohesive look to a room with a bold color palette. Another advantage of Mexican Talavera tiles and high relief tiles is their durability. They are made from high-quality materials and can withstand heavy foot traffic and moisture, making them an ideal choice for high-traffic areas like kitchens and bathrooms.
In short, Mexican mixed tile designs are a wonderful way to add some personality and color to your home decor. With their versatility, durability, and unique style, they are sure to impress anyone who enters your home. Ultimately, Mexican handmade tiles are versatile enough to work with a variety of design styles, so don't be afraid to get creative and experiment with different looks!