Consider blue and white Mexican tiles if you're in the market for some new home decor and want to add unique rustic charm to your space. These double-color tiles are one of the most traditional options within Mexican Talavera tiles, and they are a classic choice for Southern-style homes and other rustic decor styles. The good thing about those hand-painted ceramic tiles is that they look great in any environment, whether you want to revitalize your dining room or protect walls and counters in your kitchen.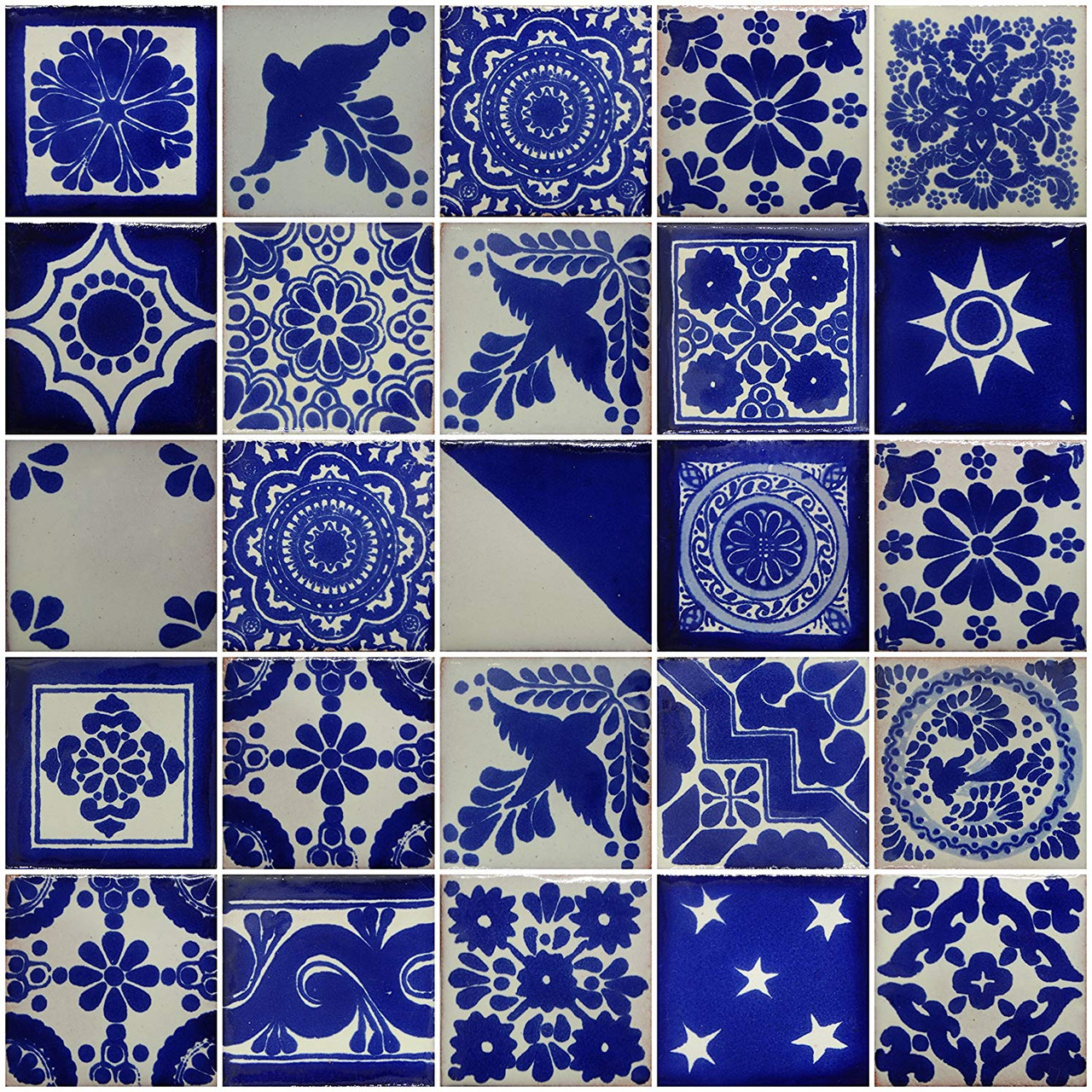 One of the best things about white and blue Mexican tiles is their versatility. They can be used to add a pop of color to a neutral space or incorporated into a more intricate pattern for a bold statement. They also come in a range of sizes and shapes, so you can mix and match to create your own unique look. Decorating with Talavera tiles is a fun and easy way to bring a touch of Mexican or Mediterranean culture into your home. These tiles are handmade and painted by skilled artisans, so each one is unique and adds a personal touch to your space. They can be used in a variety of ways, such as a backsplash in your kitchen, a border in your bathroom, or a focal point in your living room. Many homeowners include Mexican Talavera tiles, and especially high relief tiles, in their outdoors. The decorative tiles fit beautifully around the fireplace pitch or around a water feature such as a swimming pool or a fountain. Being so sturdy and waterproof, it makes them also a great addition for food prep areas, for instance barbecue counters or pizza ovens.
If you need help figuring out where to start when it comes to decorating with Mexican Talavera tiles, consider using them as an accent rather than covering a whole wall or surface. This allows you to incorporate the tiles into your existing decor without overwhelming the space. You can also mix and match different sizes and shapes to create a visually exciting design. Also, combine solid color tiles with varicolored ones. Overall, blue and white Mexican tiles are a classic and charming choice for adding some rustic flair to your home. Whether you use them as a subtle accent or make them the center of attention, these beautiful handmade Talavera tiles are sure to add character and warmth to any space. So why wait? Start incorporating these gorgeous tiles into your home decor today!