If you're looking to add a touch of warmth and ambiance to your dining room, look no further than Mexican Talavera tiles. These decorative, ceramic tiles are perfect for creating a unique and vibrant atmosphere that will make your dining room stand out. One of the great things about handmade Talavera tiles is their versatility. While they're often used in bathrooms and kitchens, they can be just as effective in a dining room. Whether you're looking to create a cozy, intimate space or a lively, festive atmosphere, dining room with Mexican Talavera tiles is an outstanding idea.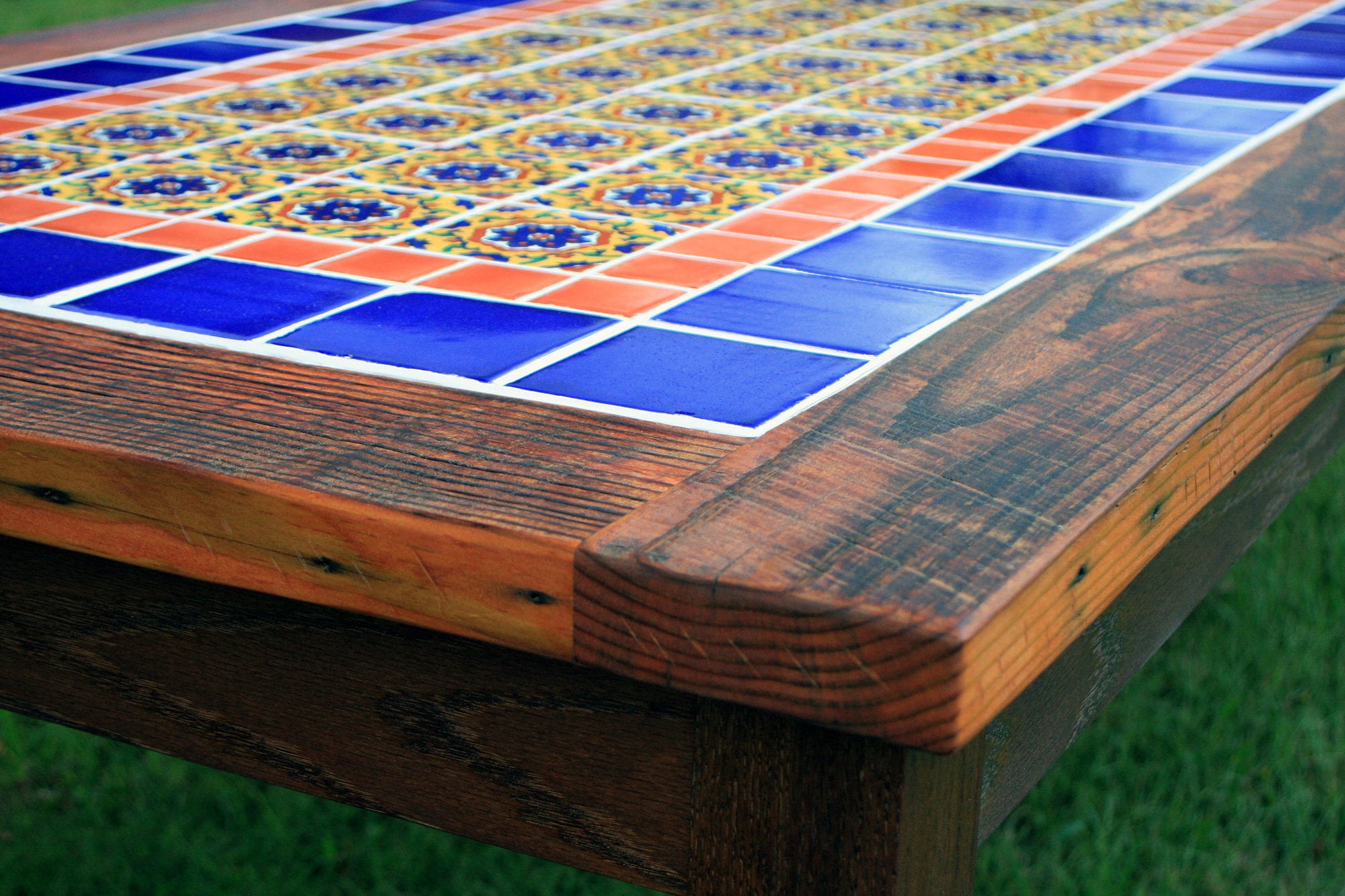 So how can you incorporate Mexican Talavera tiles into your dining room? One option is to use them on the walls or floors. This can create a bold, eye-catching look that will really make your space pop. You could also consider using them to create a decorative border around your dining table, or even to create a unique table runner with Mexican border tiles. Another option is to incorporate Talavera tiles directly into your dining table. This is a great way to add some color and texture to an otherwise plain surface. You could create a mosaic design using a mix of different tiles, or simply use a few tiles as decorative accents. One of the great things about Talavera tiles from Mexico is that they're made using traditional methods, which means that no two tiles are exactly alike. This gives them a unique, handcrafted feel that is perfect for creating a warm and welcoming atmosphere in your dining room.
When it comes to choosing the right Talavera tiles for your dining room, there are a few things to keep in mind. First, consider the colors and patterns that will work best with your existing decor. You want to choose tiles that will complement your furniture, wall colors, and other accessories. Another important consideration is the size of the tiles. While larger tiles can create a dramatic effect, smaller tiles may be more practical for a dining table or other small surface. Last but not least, make sure to choose high-quality Talavera tiles that are made by skilled artisans. These tiles are not only more durable and long-lasting, but they also have a more authentic look and feel that will add to the overall ambiance of your dining room. Overall, if you're looking to add some warmth and personality to your dining room, Mexican Talavera tiles are an excellent choice. With their vibrant colors, unique patterns, and handcrafted feel, they're sure to create a space that is both functional and beautiful. So why not start exploring your options today?