Talavera sinks are a traditional Mexican hand-painted ceramic product that is the perfect addition to any kitchen or bathroom. They are made, painted, and glazed by hand, so each one is unique. Talavera sinks come in many different shapes and sizes, including oval, round and rectangular shapes. The online Talavera sinks offers high-quality, handmade ceramic sinks that you can order for shipping all over México, the United States, and Canada. Mexican Talavera sinks are a popular choice for many homeowners. They are made from a combination of the best quality Mexican clays. The process is done by skilled craftsmen who use different techniques to create these beautiful pieces of art. The designs vary from simple stripes to complicated floral or geometric patterns, which make the sink look like it has been painted on canvas. The designs on these ceramic sinks also vary depending on where they were made.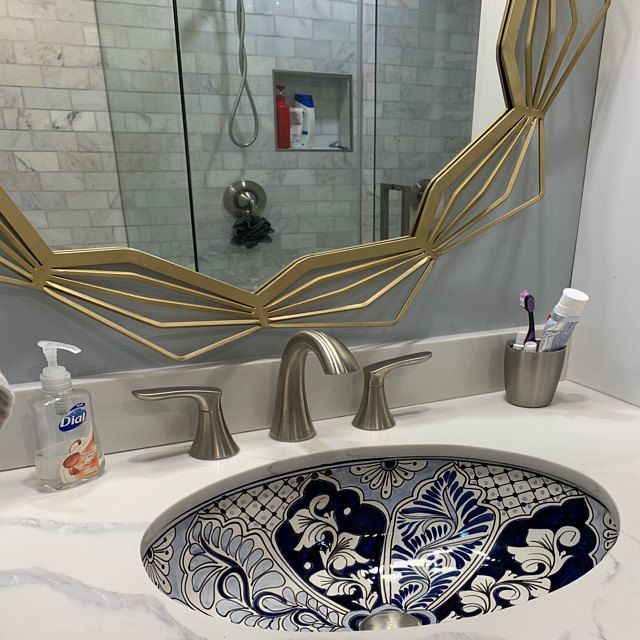 Online Talavera sinks are an excellent option for those who want to have a sink that is not only functional but also beautiful. They are available in two shapes: oval Talavera sink and rectangular Talavera sink. The oval shape is perfect for those who want to make the most of the space beneath their sink, while the rectangular one is ideal for small kitchens or bathrooms. The colors that are used on these sinks are earthy tones like browns, grays, greens, and blues and they come in red, yellow, white, and black as well. You can alos order it in white and cobalt blue Talavera pair which is the classic couple for Mexican ceramic.They can be ordered with a single color or with different colors on each side of the sink. This makes them perfect for matching any kitchen or bathroom décor. There has been an increase in demand for handmade Talavera tiles and sinks in recent years as more people want to buy something different from the usual bathroom fixtures available in stores.
Talavera ceramic products such as Talavera tiles, kitchen tile murals, or high-relief tiles have been around for more than 100 years now. The traditional Talavera design is a style that is still very popular today because it is so timeless. They were originally made to serve as functional pieces of pottery, but they have become popular decorative pieces as well. There are two types of Talavera sinks: handmade and machine-made. Our online Talavera sinks are created individually by skilled craftsmen and each sink is unique, while machine-made Talavera sinks are created in batches and each one is identical to the next. In case you are interested in enlivening your bathroom décor and you dream of one of those stunning Mexican designs, we are one of the biggest online suppliers that offer handmade Talavera sinks at a very affordable price.