From the paint on the walls to the choice of furniture, each element contributes to the overall ambiance of a space. In the case of a bathroom, one often overlooked but exceptionally enchanting addition to any room is the sink or sink vanity. If you are looking for a wow-factor and also want to add a splash of color, consider Mexican Talavera sinks. These sinks are more than just functional; they are a work of art that brings the vibrant culture and rich heritage of Mexico into your home. Let's explore the beauty and significance of Talavera sinks with Mexican symbols and why they make a compelling choice for your bathroom or kitchen.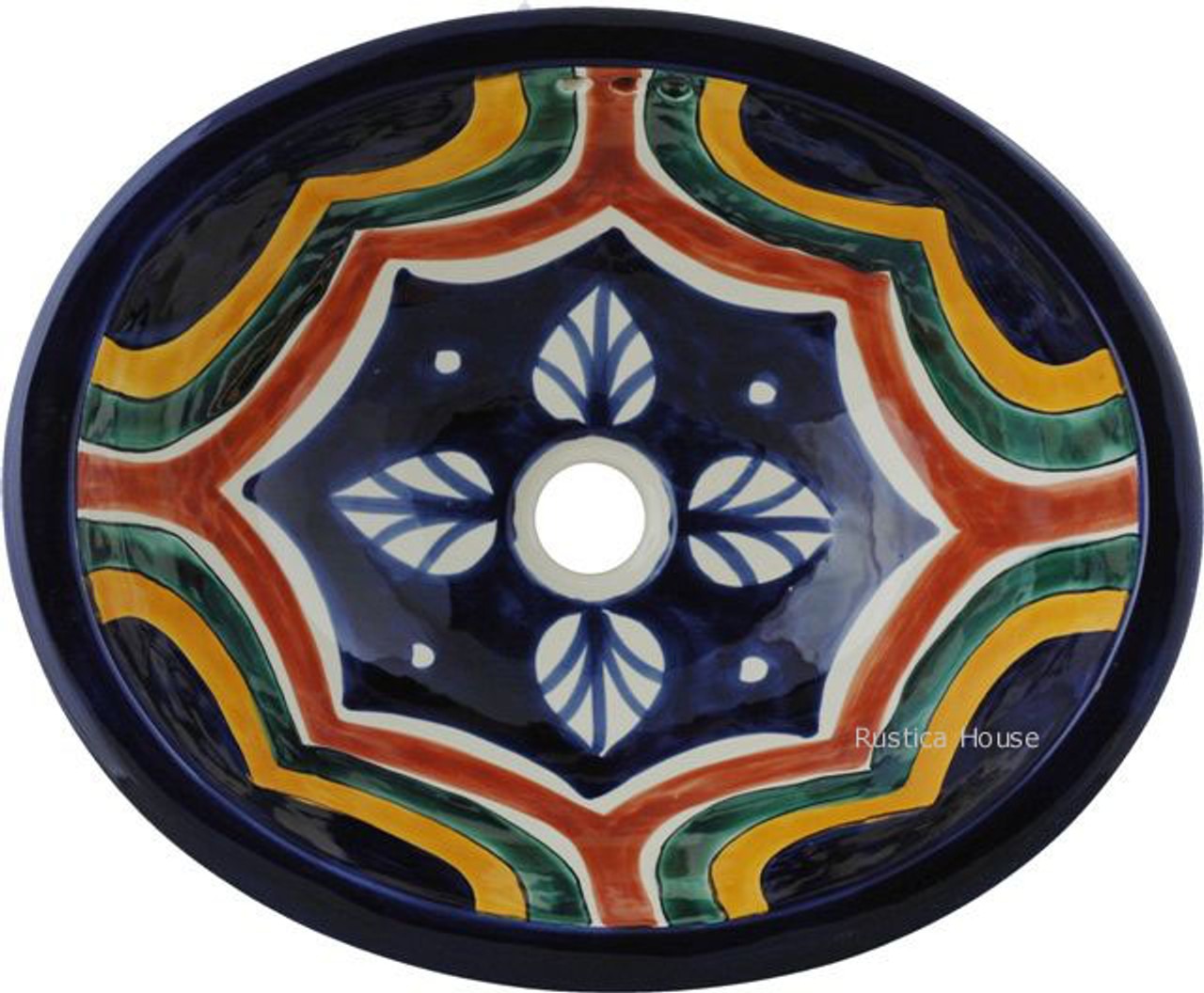 Talavera pottery, a centuries-old tradition in Mexico, is celebrated for its vivid colors, intricate patterns, and hand-painted details. The tradition traces its roots to Spanish artisans who brought their ceramic techniques to Mexico in the 16th century. Over time, this art form evolved, blending European and indigenous Mexican influences to create a unique and distinctive style. Mexican Talavera sinks, in particular, showcase the highest level of craftsmanship. Each sink is carefully molded, fired, and hand-painted by skilled artisans. The result is a piece of functional art that tells a story of tradition and creativity. One of the most captivating aspects of hand-painted Talavera sinks is the use of Mexican symbols in their design. These symbols are deeply rooted in Mexican culture and history, making each sink a visual narrative of the country's heritage. Here are some common Mexican symbols you might find on these sinks Calaveras, or sugar skulls, which are a famous Mexican symbol associated with Dia de los Muertos (Day of the Dead). They represent a joyful celebration of life and a way to honor deceased loved ones. Another classic is La Catrina which is an iconic figure in Mexican culture, symbolizing the elegant and whimsical portrayal of death. Her presence on a Talavera sink adds a touch of artistic sophistication. There are many patterns in Mexican nature and landscapes so cacti and agave plants are prevalent in Mexican landscapes. Their inclusion in sink designs brings a sense of natural beauty and the rugged Mexican terrain. Lastly, the artisans love to introduce elements from Pre-hispanic religions such as the sun and moon as representatives of Aztec gods.
Talavera sinks from Mexico are more than just functional fixtures; they are pieces of art that bring the heart and soul of Mexico into your home. With their vibrant colors, intricate patterns, and cultural significance, these sinks can transform any bathroom or kitchen into a space that tells a story. By choosing a handmade Talavera sink, you not only enhance your living space but also connect with the rich and diverse culture of Mexico. So, why settle for ordinary when you can have a piece of Mexican heritage right in your home? Explore the world of Talavera sinks and let your living space reflect the beauty and symbolism of Mexico.