Mexico is one of the best and most spectacular sources when it comes to designing your exteriors. Every Colonial-style home needed to include at least an interior patio if not a succulent garden. With the incredible use of ceramic Talavera products, we can easily get inspired by Mexican-style gardens, porches, and patios. Colorful, and fun but also extremely stylish, the style developed out of amazing cultural diversity and obviously, a great climate. However, even if you are not living in Latin America, you can still bring some of this lavish and bright ambiance with high relief tiles for exterior and other wonderful hand-painted ceramic items.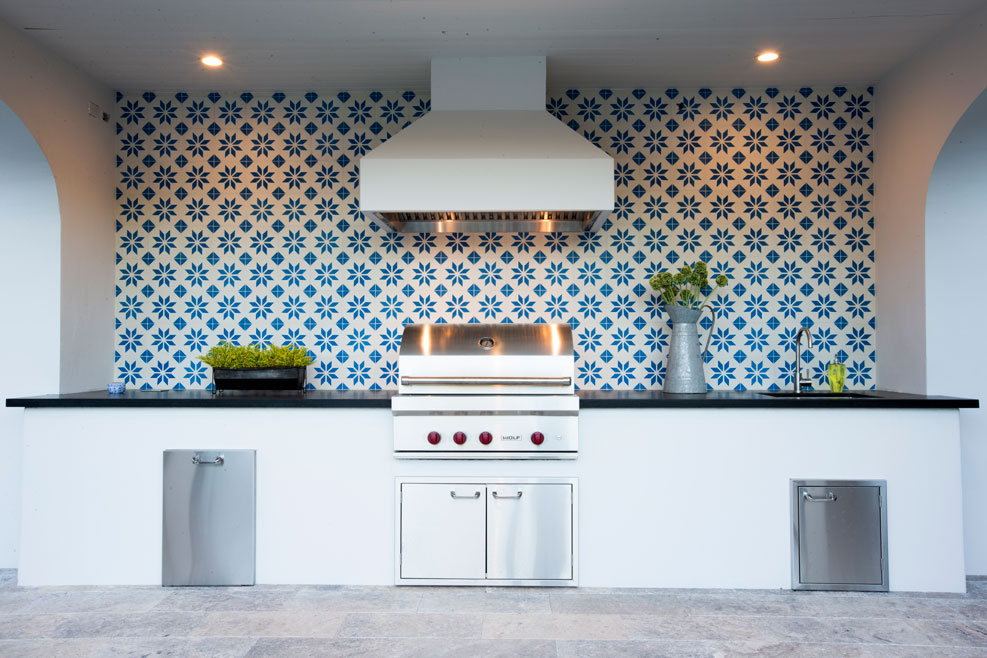 Decorative high relief tiles provide a more high-design look to your walls and floors than regular tiles and are often used near swimming pools, barbecue, and dining areas, as well as in other outdoor locations around the property where decoration is desired. Designers and homeowners are using high relief tiles for exteriors and other outdoor places such as the main door or window frames. They create a focal point just where you need them and therefore are a great ally when designing the entire garden's layout. When used in the swimming pool area, Mexican tile designs can be a great way of making the pool stand out with a stunning waterline made of colorful and bright high relief tiles. They can be matched easily with Mexican border tiles and regular Talavera tiles as well as alluring Mexican tile murals to create one-of-a-kind finished looks.
High relief tiles for gardens have the same benefits as ceramic tiles guarantee durability and natural beauty. They are not suitable for interior spaces where the floor is not level due to the depth of their design. Decorative tiles are a good way to add some character to your outdoor space. They are also a great way to add bright and vivid hues. How can you implement this kind of project? You can start by measuring the area you want to tile and cutting the tile to fit. To create a decorative border:
Use a different type of tile than the one used on the floor such as Mexican trim tiles.
Lay out the tiles in your design.
Snap each edge against a straight line so that they will fit together correctly when grouted.
Handmade relief tiles not just look good but provide a textured surface that is therapeutic to touch, and their relief texture can be seen from far away which draws the attention even more. If you have an area you want to highlight especially, these kinds of bidimensional tiles are a perfect fit.