Are you tired of your bland kitchen, desperately seeking a touch of pizzazz? Well, put down that jar of salsa and grab a seat, because we're about to embark on a flavorful journey through the vibrant world of Mexican kitchen tile designs! Get ready to add a dash of fiesta to your cooking space as we discover the sizzling and spicy ideas of home decoration with Mexican Talavera tiles.
mexica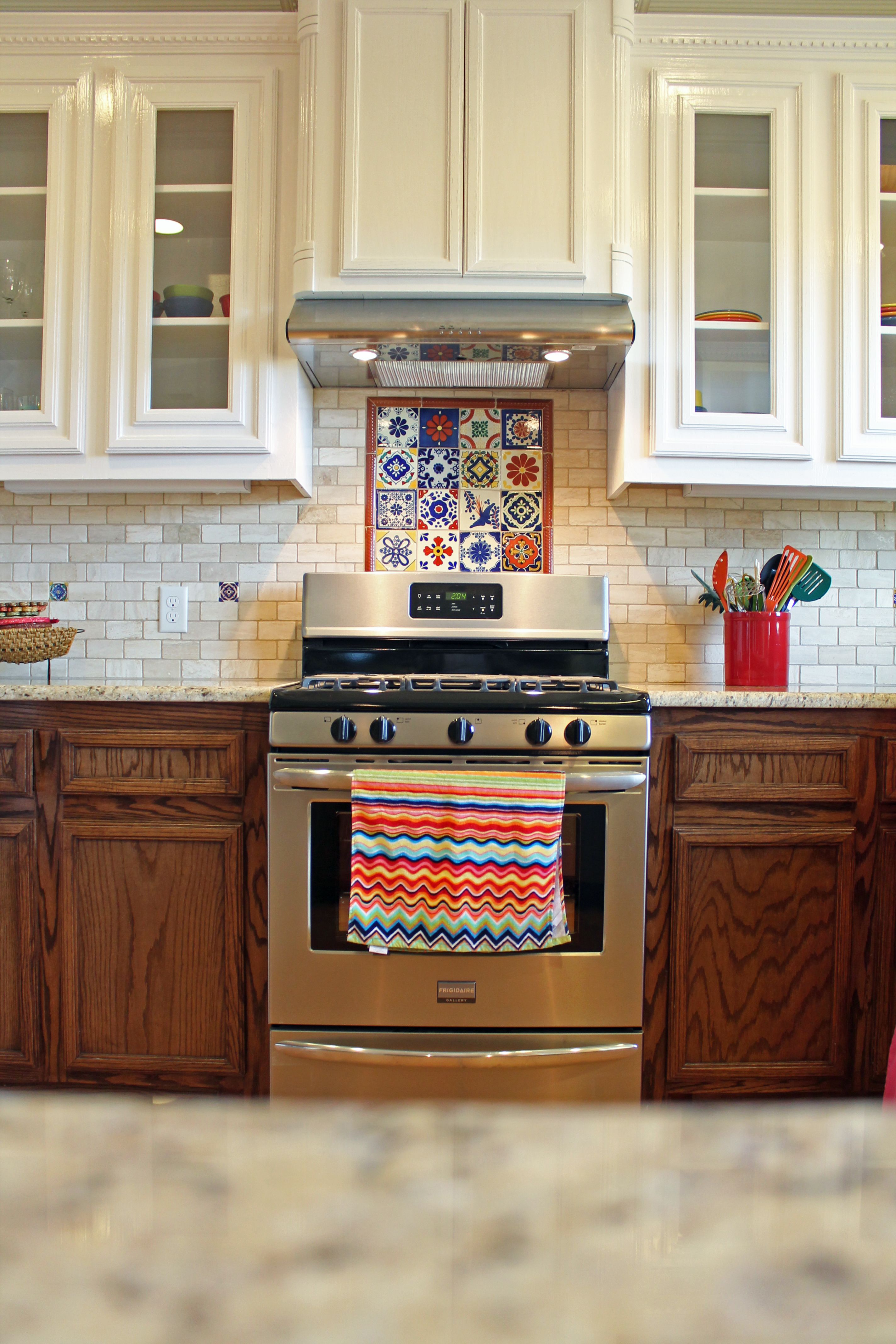 If your kitchen is a canvas, then Mexican, colorful tiles are the palette of colors that transform it into a spicy masterpiece. Inspired by the rich heritage and culture of Mexico, these handmade tiles come in a kaleidoscope of hues and patterns that'll make your kitchen dance with joy. From intricate Talavera walls and counter tiles to lively Mexican terracotta floors, every tile tells a story that brings warmth and character to your cooking haven. Just like a vibrant sombrero or a lively piñata, Mexican Talavera tiles are all about embracing bold colors. Imagine walls adorned with reds as fiery as habanero peppers or greens as fresh as cilantro. These colors not only add life to your kitchen but also inspire a sense of energy and excitement. So, consider some of this cheerfulness to your kitchen backsplash, accent walls, or even kitchen table.
If you're in the mood for a true work of art, Talavera tiles for the kitchen are here to steal the show. Hand-painted with intricate designs that draw inspiration from Mexican folklore, these tiles are like miniature murals for your kitchen. From delicate florals to whimsical animals, each tile is a masterpiece that can turn your backsplash into a gallery of Mexican culture. And if you have space to place a real mural, consider adding some of our kitchen tile murals that can be installed horizontally or vertically. Just like in a delicious salsa recipe, the key to a memorable kitchen design is the perfect mix of ingredients. Don't be afraid to blend different tile styles, sizes, and patterns. Pair kitchen Talavera tiles with neutral tones for balance, or throw in a dash of terracotta floor tiles to infuse your space with rustic elegance and earthly tones. Mixing and matching Mexican Talavera tiles is your chance to be the chef of your kitchen's design palette. Mexican culture is a tapestry woven with history and tradition, and the same goes for its tile designs. From Aztec-inspired geometrics to the modern twists of Mexicana chic, there's a pattern for every style preference.