Transforming your home into a captivating and vibrant space often involves incorporating unique elements of culture and art. One such art form that can instantly add a touch of Mexican charm and sophistication to your living spaces is Talavera tile murals. Originating from Mexico, these handcrafted ceramic artworks boast a rich history and an infinitive ways of intricate designs. Imagine you can have a authentic, handmade work of art hanging on your kitchen or dining room wall. What a pleasure for an eye and soul! Let's discover the ways you can introduce the Mexican Talavera tiles into your home'decor.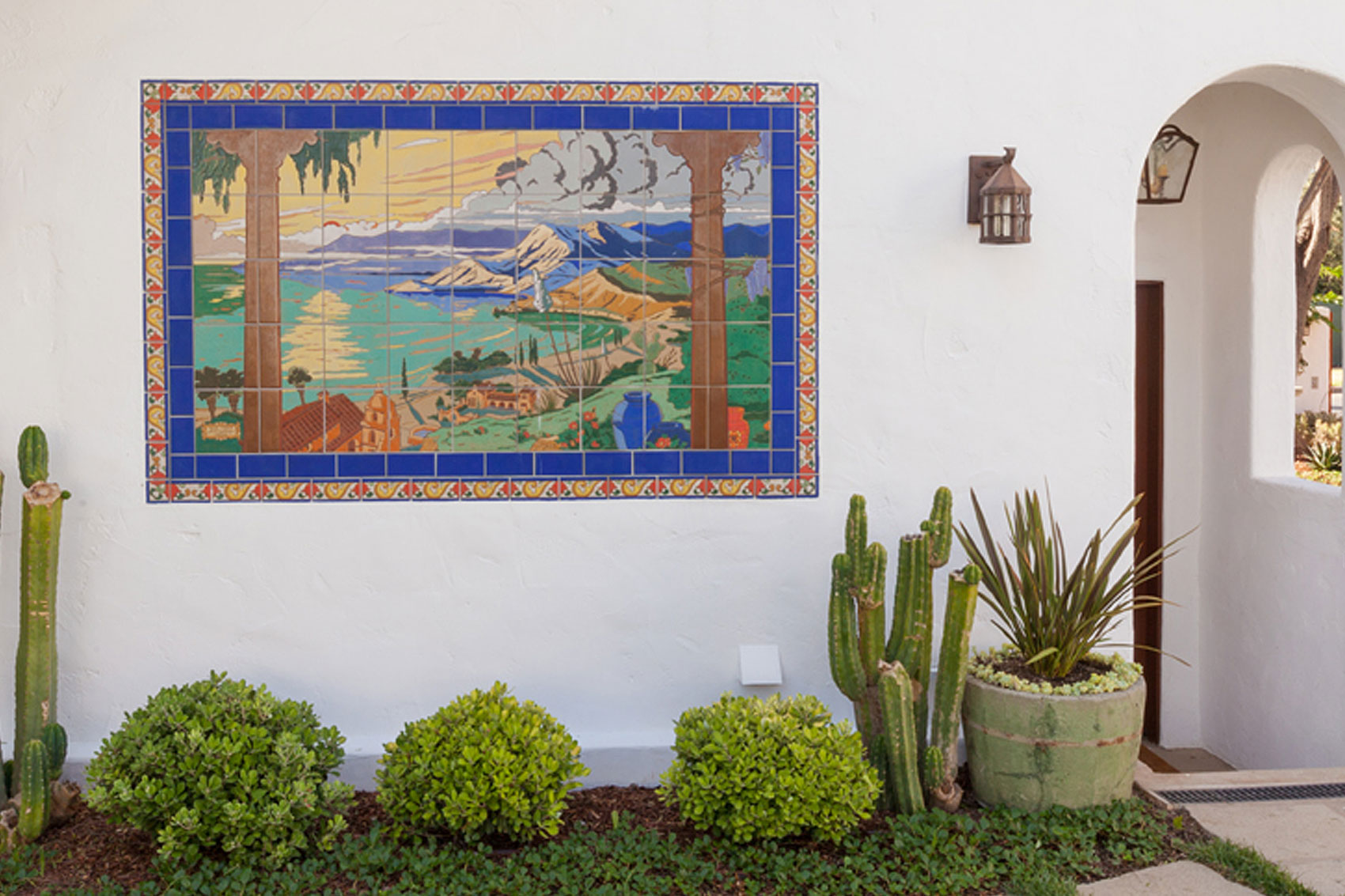 Mexican wall art has long been admired for its colorful and symbolic representations of culture, nature, and history. Talavera tile murals, in particular, encapsulate the essence of Mexican heritage. Skilled artisans carefully hand-paint each tile using vibrant pigments, resulting in mesmerizing patterns and imagery. From intricate floral motifs to detailed scenes depicting local life, these murals can bring an unmistakable aura of authenticity to any room. By adorning your walls with Talavera murals, you infuse your living spaces with the vibrant spirit and cultural richness of Mexico. When it comes to choosing the perfect location for showcasing Talavera tile murals, dining rooms and kitchens prove to be excellent choices. The captivating colors and captivating designs of these murals instantly create a focal point that draws family and guests together. In the dining room, a Talavera tile mural can transform a plain wall into an exquisite backdrop for memorable gatherings and feasts. In the kitchen, these murals can be incorporated as a striking backsplash, adding an element of artistry to the culinary space. The combination of delicious aromas and the visual feast of Talavera tile murals will undoubtedly make your dining room and kitchen the heart of your home.
To further elevate the visual impact of Talavera tile murals, consider using Talavera border tiles to frame these masterpieces. The border tiles, with their intricate patterns and complementing colors, provide a refined edge to the murals, giving them a more polished and complete look. This framing technique enhances the overall aesthetic appeal of the artwork and adds a touch of sophistication to your home décor. Additionally, Talavera border tiles can be used creatively to accent other elements of your interior design, such as framing mirrors or creating captivating patterns on stair risers, ensuring a harmonious flow of Mexican charm throughout your living spaces.Talavera tile murals offer an exquisite way to embrace the beauty of Mexican wall art and infuse your home with cultural significance. Whether displayed in the dining room, kitchen, or any other living space, these handcrafted masterpieces effortlessly become the center of attention. Enhancing their allure further, the use of Talavera border tiles helps create a polished and cohesive look. By introducing Talavera tile murals into your home, you not only celebrate Mexican heritage but also invite a timeless elegance that will be admired by all who enter your living spaces.